*1986 / France
lives and works in Berlin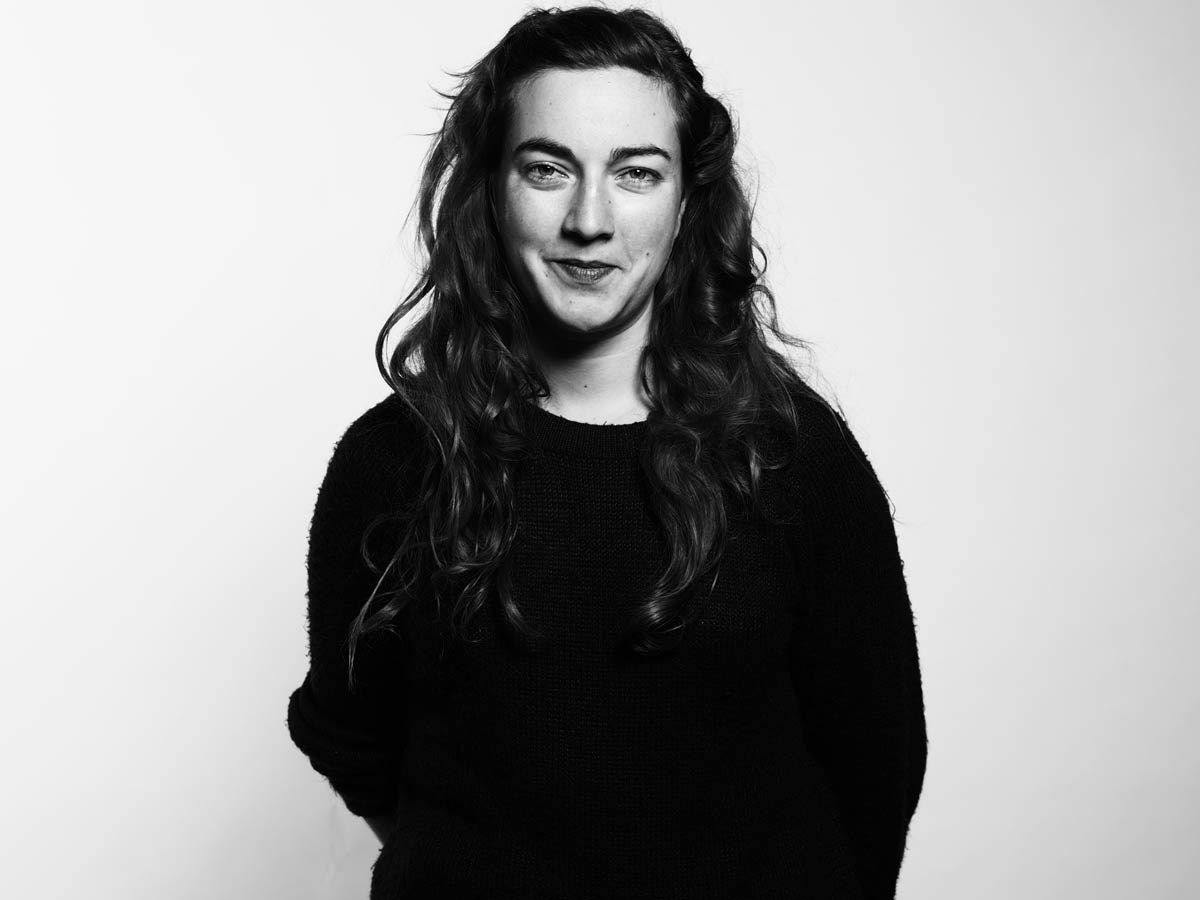 Anaïs Edely is a French-German visual artist who was born in the hilly part of the Ardèche in France. After having graduated from the École Estienne in Paris in 2007, Edely then obtained a diploma with distinction in information and communication design from the Münster School of Design.
Edely has presented her research on body, movement and gaze in several solo exhibitions in Europe, amongst others at Galerie Schaufenster, Essen, in 2010, under the auspices of the European Capital of Culture, at Guest Studio Daglicht, Eindhoven, the Netherlands, in 2015, and at Raum für drastische Maßnahmen, Berlin, in 2016.
Furthermore, she has exhibited her works in national and international group exhibitions, most recently she has partaken in FetishX0, within the AkT Project, Artzavod platforma, Kiev, Ukraine, and in Drawing for the future, Salon für Kunstbuch at the Belvedere 21. Museum of Contemporary Art, Wien, Austria.
STUDIES
2007-2010
Master with distinction in information and communication design,
Münster School of Design (MSD), Münster, Germany
2005-2007
Diplôme des métiers d'art in Illustration, École Estienne,
École supérieure des arts et industries graphiques (ESAIG), Paris, France
RESIDENCIES
2016 Textile Lab, TextielMuseum Tilburg – Netherlands
2015 Kunstenaarswerkplaats Beeldenstorm & Grafisch Atelier Daglicht, Eindhoven – Netherlands
2015 YADRA! résidence mission, Marseille – France, Algeria, Germany – in cooperation with l'OFAJ/DFJW
GRANTS & FUNDINGS
2016 Art and Culture department, Berlin Mitte district, Exhibition funding – Germany
2015 Goethe-Institut Rotterdam – Project funding – Netherlands
2011 International DAAD Academic Exchange Grant, London – United-Kingdom
05-07 Fondation Vallet, Grant for outstanding students of the Academy of Paris – France
EXHIBITIONS
2019 PLUS BELLE LA MORT, les Trois Huit, MJC des trois maisons, Nancy – France (upcoming)
2019 SEASONS & DIRECTIONS, Supalife, Berlin – Germany (upcoming)
2019 旅路の本達 : 四季 /四方, マゼコゼ Mazekoze, Nagano – Japan
2019 PENDING ISSUES, galerie weisser elefant, Berlin – Germany
2019 BRAKING A MOLD, protocol for 26 relaxexercises, stay hungry, Kleinwalsertal – Austria
2019 DÉRIVE, Rathenauhallen, Oberschöneweide Berlin – Germany
2019 PLUS BELLE LA VIE, les Trois Huit, MJC des trois maisons, Nancy – France
2018 ANONYME ZEICHNER ARCHIV, Kunsthaus Kannen, Münster – Germany
2018 SEASONS & DIRECTIONS, Eye Level Gallery, Halifax – Canada
2018 PLATZ 71. KÜNSTLERBÜCHER, Bund Offenbacher Künstler, Offenbach am Main – Germany
2018 FESTIVAL NEUKÖLLNER PRODUKTIONEN, Projektraum WW48, Berlin – Germany
2017 FETISH XO, within AkT Project, Artzavod platforma, Kiev – Ukraine
2017 DRAWING FOR THE FUTURE, Salon für Kunstbuch, Museum of Contemporary Art of Vienna, Vienna – Austria
2016 FORMWANDEL, duo exhibition with artist Zora Jankovic, weisser elefant, Municipal Gallery Berlin-Mitte – Germany
2016 JÄGERPORN, solo exhibition, Raum für drastische Maßnahmen, Berlin – Germany
2016 ANONYMOUS DRAWING, Kunstverein Rüsselsheim – Germany
2015 ANONYMOUS DRAWING, artQ13, Rome – Italy
2015 JÄGERPORN, solo exhibition, Guest-Studio Daglicht, Eindhoven – Netherlands
2015 ANONYMOUS DRAWING, Galerie Nord, Kunstverein Tiergarten, Berlin – Germany
2010 MASKEN, ruhr.2010, Galerie Schaufenster, under the scope of the Essen European Capital of Culture year – Germany
2009 CLOSE UP!, C/O Berlin – Germany
PERFORMANCES
2019 INSTANT COMPOSITIONS, with Elma Riza, Marta Colombo, Renaud Héléna, Marieke Horstmann and Aurélie Pertusot, Art Center Bethanien, Berlin – Germany
2016 DIALOGUES, interdisciplinary performance with Naïma Ferré (movement), Gösta Wellmer (Electronics) and Anaïs Edely (live sketching), R., Berlin – Germany
2016 LOST IN TRANSLATION, in cooperation with Johanniter and theatre GRIPS, Berlin – Germany
2015 IDIOTIE UND WIEDERSTAND, drawing performance at Herbstsalon, Sophiensaele, Berlin – Germany
2014 AMIMA, interdisciplinary theater and drawing performance at 100 Grad, festival for young talents, Sophiensaele Berlin – Germany
2013 ART FOR DEMOCRACY DEMOCRACY FOR AZERBAIJAN – insitu drawing performance for Bulistan's group, Berlin – Germany, Azerbaijan
2012 48 STD NK, drawing performance, culture festival, Berlin – Germany